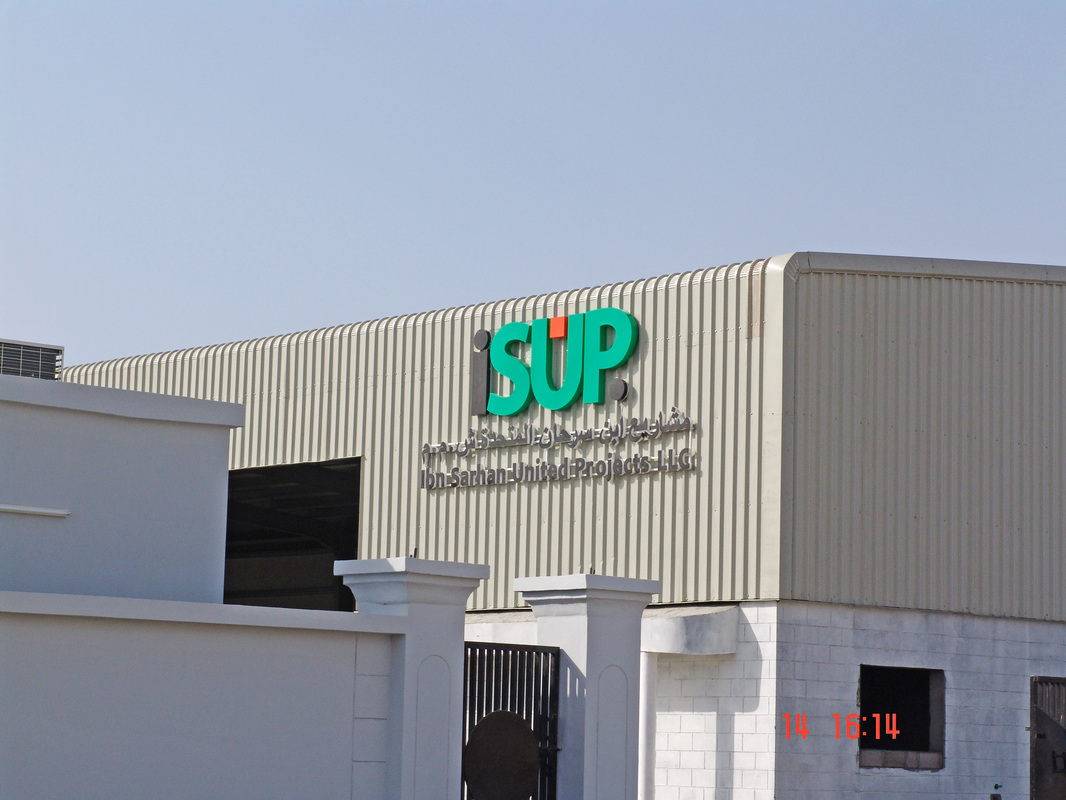 PLASBIN FACTORY TO OPEN IN 2016 - AT THE NEW SUMAIL INDUSTRIAL ESTATE LOCATED 50 KMS SOUTH OF MUSCAT INTERNATIONAL AIRPORT
About us
Ibn Sarhan United Projects (ISUP) L.L.C. is an SME by Omani standards, established in the Sultanate of Oman in 2013 and duly registered under the Public Authority for SME Development (PASMED) now Riyada.
ISUP is based at a 10,000 Sq M. land facility at Samail Industrial Estate, approximately 25 minutes south-westerly drive from Muscat International Airport.
ISUP primarily manufactures its flagship product - Plasbin, an exclusive 5-piece plastic waste collection and recycling unit and a first of its kind in the Sultanate of Oman to feature full waste segregation compartments including Plastic, Paper, Metal, Glass and Trash (General Waste) through which its spearheading a new waste segregation culture in Omani through numerous channels including Plasday, a special
Plasbin-in-schools
awareness programme.
The company is fully owned by three young Omani entrepreneurs with exceptional passion for their country's environment namely, Rashid Al Habsi, Sarhan Al Habsi and Nasser Al Kindi and in association with Martin Mbuta, the Concept Artist & Designer, conceived the Plasbin initiative to help clear the highly destructive plastic waste from their country's precious environment.
---
We are the only recycling system of its kind
In collaboration with the Ministry of Environment and Climate Affairs, Plasbin is the only fully integrated system in the Sultanate of Oman exclusively designed for environmentally friendly clearance and recycling of plastic waste.
In 2014, ISUP became the first company in Oman to be granted industrial recycling permit by Oman Environmental Services and Holding Company S.A.O.C.- "be'ah."
Under Royal Decree
No. 46/2009
Be'ah is the sole authority
granted the mandate and the legal status as the entity responsible for solid waste management in the Sultanate of Oman.
What we do with the waste plastic that we collect is what sets us apart not only locally but internationally.
We pride an exceptionally talented creative team that is on a mission to impart their creative skills through nation-wide plastic waste recycling programmes mainly tailored for academic institutions and interest groups to spark public enthusiasm and participation. To see some these activities please review our
photo gallery here
or read more about 'the big picture' programmes
here
Currently, Plasbin units are available at the Ministry of Environment and Climate Affairs, the Muscat Grand Mall, the Azzan Bin Qais International School (ABQIS) Bawsher, German University of Technology in Oman (GUtech), The Sultan's School, Hay Al Sharooq International School Sur, Sohar International School, AL Ruwad International School in Al Khoud, Muscat International School, at the Higher College of Technology Al Khuwair, Modern College of Business & Science Bawshar among many other locations.
Plasbin will be availed at many other schools, shopping malls and in most public spaces in Oman progressively.
---
---
Vision

To make Plasbin the household name in the best practice and innovation for Oman's waste materials' segregation and environmental recycling.
---
Our Mission
To make Plasbin synonimous with environmental recycling as we nurture waste segregation and recycling into a cultural norm in the society we serve
Join us please, we need every hand, please send us an email now at
info@plasbin.com